Ever wondered why PLC rips so hard? Here's the Answer.
Pierre-Louis Costes hasn't changed the outline of his board since he signed with us in 2011. The reason is simple: he found the perfect one for his riding. He has won 2 World Titles and more than 15 world tour events on this template. The Answer is a narrow, thin, and pretty straight bodyboard suited for those who seek speed and control, with a relatively low volume.
This version of the Answer comes equipped with the latest Kinetic Polypro Core, is an advanced bodyboard core that is lightweight (1.9 lbs PCF) and fused together to create a nucleus that offers exceptional flex properties, such as immediate recoil, increased longitudinal stiffness, and impressive compression strength. It is used by all professionals today.
Radial Flex® technology, with its Dynamic Arc®, enhances stiffness on the lower two-thirds of the board while maintaining flexibility under the elbow. It improves projection during lip maneuvers and extends the lifespan of the board.It is the most advanced construction in bodyboarding.
SDC+ technology, thanks to a light concave on the lower third of the rail, enhances grip on the face of the waves and enables greater control in the hollow sections.
Varial Mesh, with its second layer of mesh beneath the deck of the board and outside of the Radial Flex® Dynamic Arc®, effectively enhances the board's lifespan by minimizing creases under the elbow. Additionally, it enhances recoil and projection during lip maneuvers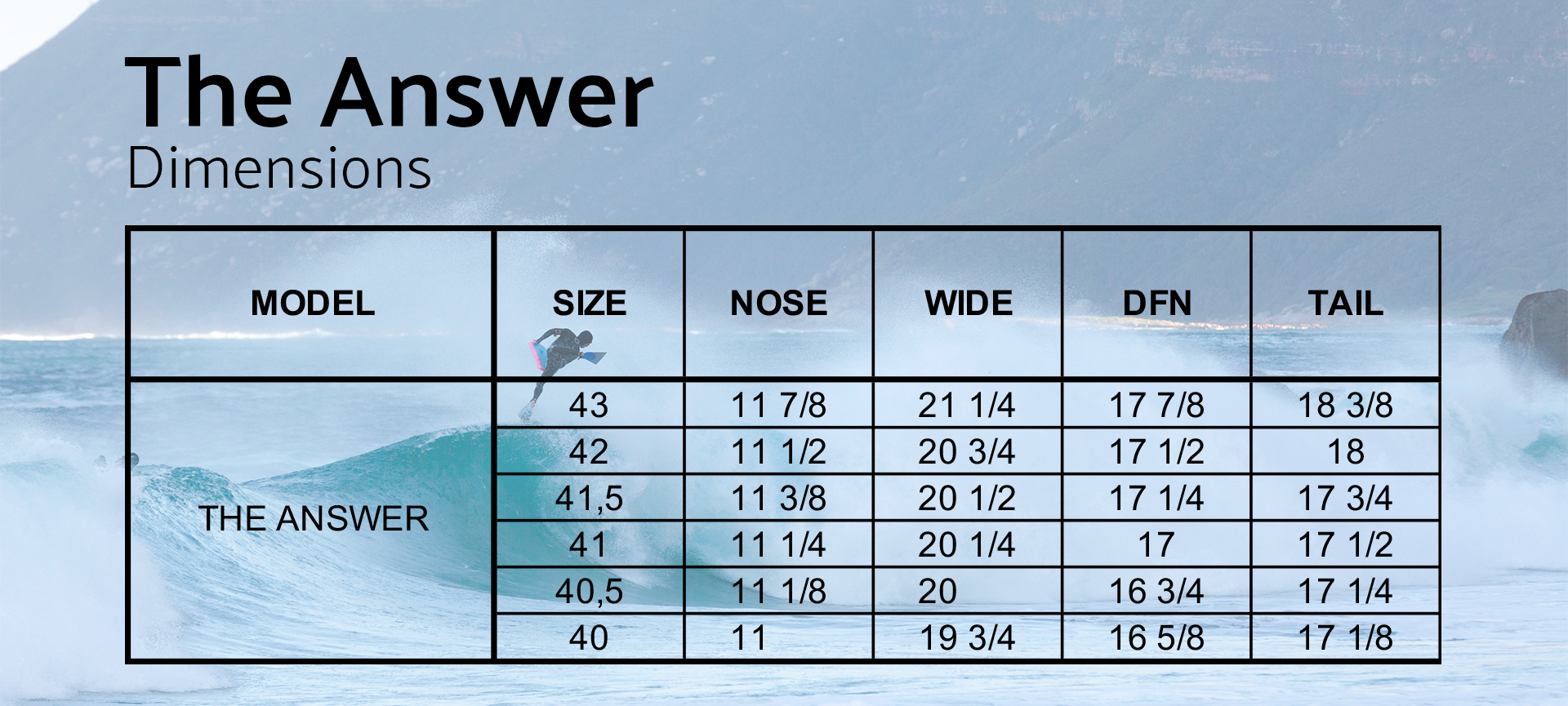 + Zoom