Team trips have been in the brand's DNA for a long, long time. The concept is pretty simple, we take our best guys, we embark them on a strike mission somewhere around the world, they do what they do best and we make a movie out of it.
We started in Tahiti back in 2013 with 'The Hidden Face' then made it to Mexico for "The Mexican Mirage" in 2014 and ventured back to French Polynesia for "Maybe Tomorrow". Later on, we went on a journey to the Canary Islands for "Valentina" before we stepped in the Indonesian Archipelago for "Ulang Tahun" our 20th anniversary team movie.
As the covid pandemic hit the world right we had the reinvent the way we do team trips. We stayed on home turf, on our beloved Old Continent, Europe, for "Peninsula", which was possibly our biggest success to date.
For Holy Africa, we wanted to make something different than the usual surf flick. We wanted to pay tribute to bodyboarding's golden era, the 90's. Retro boogs, colorful tracksuits & accessories, scenes filmed on super 16 and super 8 films and music from the 80's we wanted to embark the viewer to the Endless Summer/Morning of the Earth era.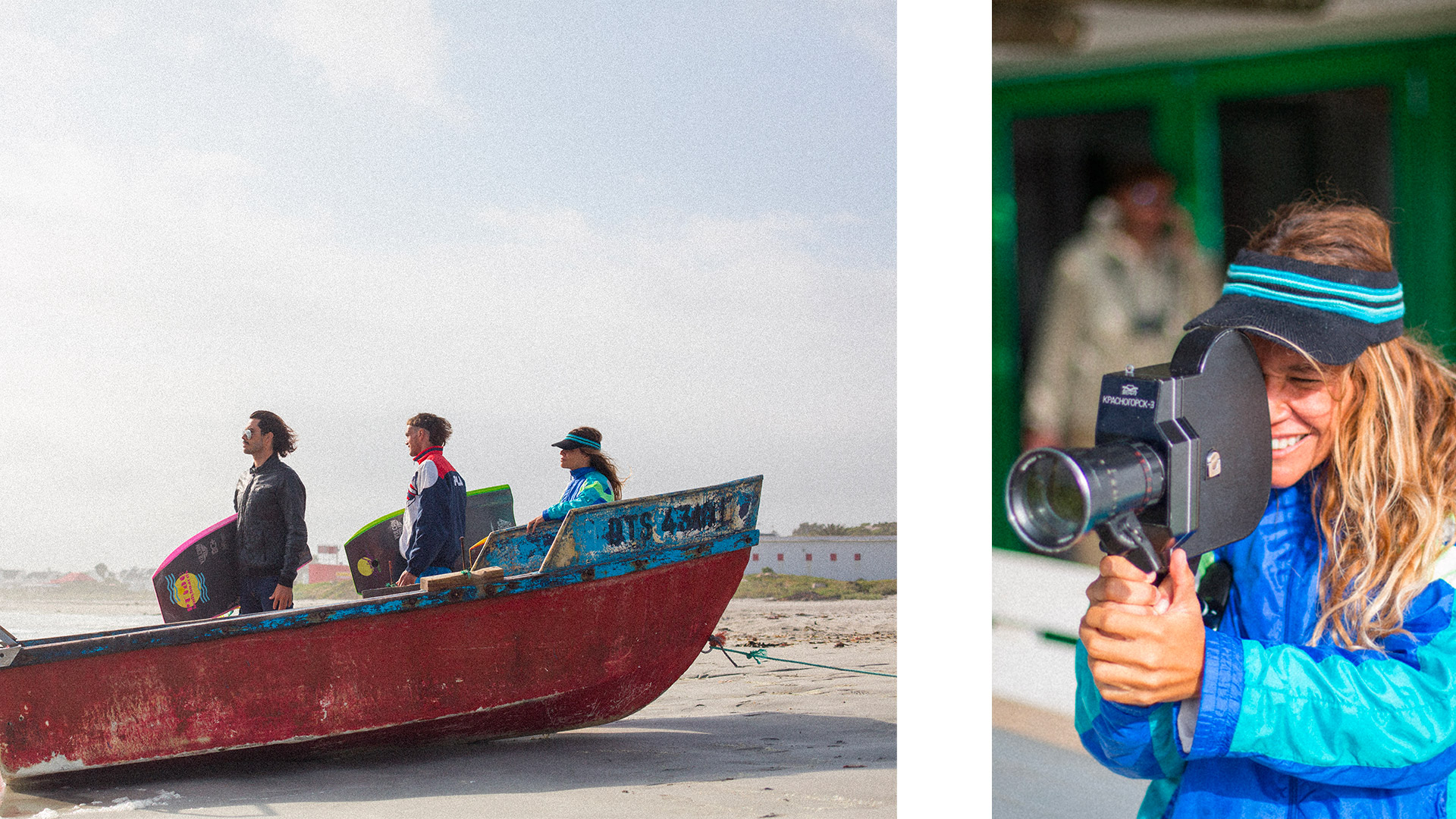 Holy Africa was filmed in 2021, Covid-19 was still in full swing on different parts of the globe and still made travel tricky, lots of countries had their borders closed, others were opened but quarantine was mandatory. Enough to give the team trip organizers a headache as these measures don't quite fit our strike mission format.
At that time, our eyes initially turned to a special part of Africa, a place where an endless heavy left barrel peels on a shallow sand bottom. These clues might have already put you in the right direction: we were eying up a Skeleton Bay mission in Namibia. Safe to say the team was frothing at the idea of being lost in the desert and getting the longest tube rides of their life. We sat out for a three-month waiting period in Skeleton's Bay peak season and waited. Tristan who had scored the place a few times knew well the conditions needed for Skeleton Bay to awaken. We kept waiting until the window was almost over. Mid-August came and the charts were showing a big pulse about to hit the South West part of Africa. Swell looked promising but it turned out, once again, that the direction wasn't right for Skeleton Bay and that swell would completely miss Namibia.
That same swell, however, was about to perfectly hit South Africa's Western Cape. With the waiting period coming to an end, we had to find a back-up so we called our South African specialist Mr. Tristan Roberts to get his thoughts on the incoming swell and make a final call: "Swell is good, we're gonna get waves, that's for sure. Let's do it boys".
Three days later, negative PCR tests in hands, we were landing at Cape Town International Airport on a late Thursday night where Tristan was patiently waiting for us. Ice cold slabs & wedges weren't really what the team hoped for but one of them was particularly happy about it. We could see the froth, stress and smile on Tristan's face even through his surgical mask. A good short night of sleep and the next day we were on. 5AM wake-up, a two-hour drive to get to a strong offshore wind, cold water, 6ft wedges and some landscapes & backdrops that would put any filmer in awe.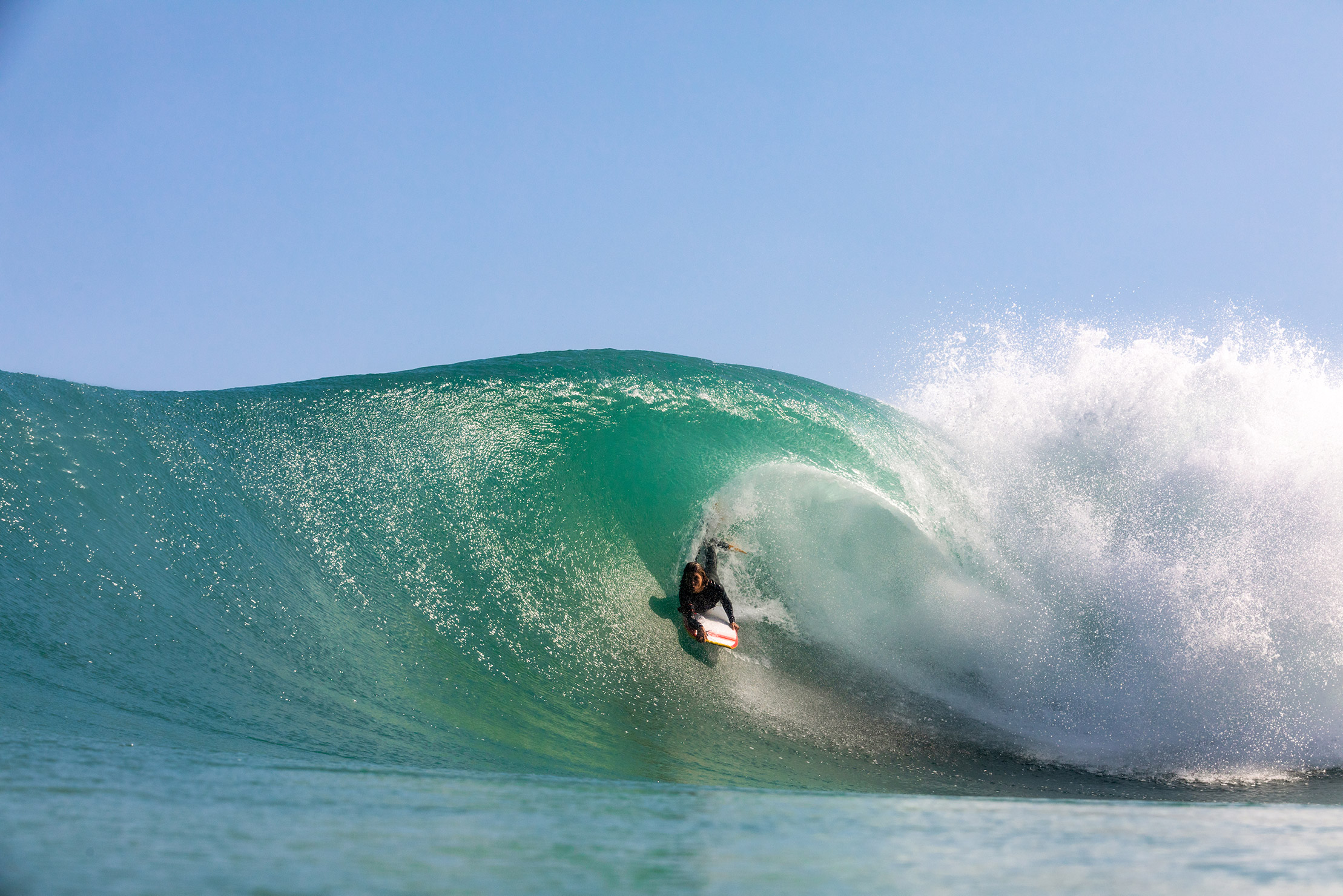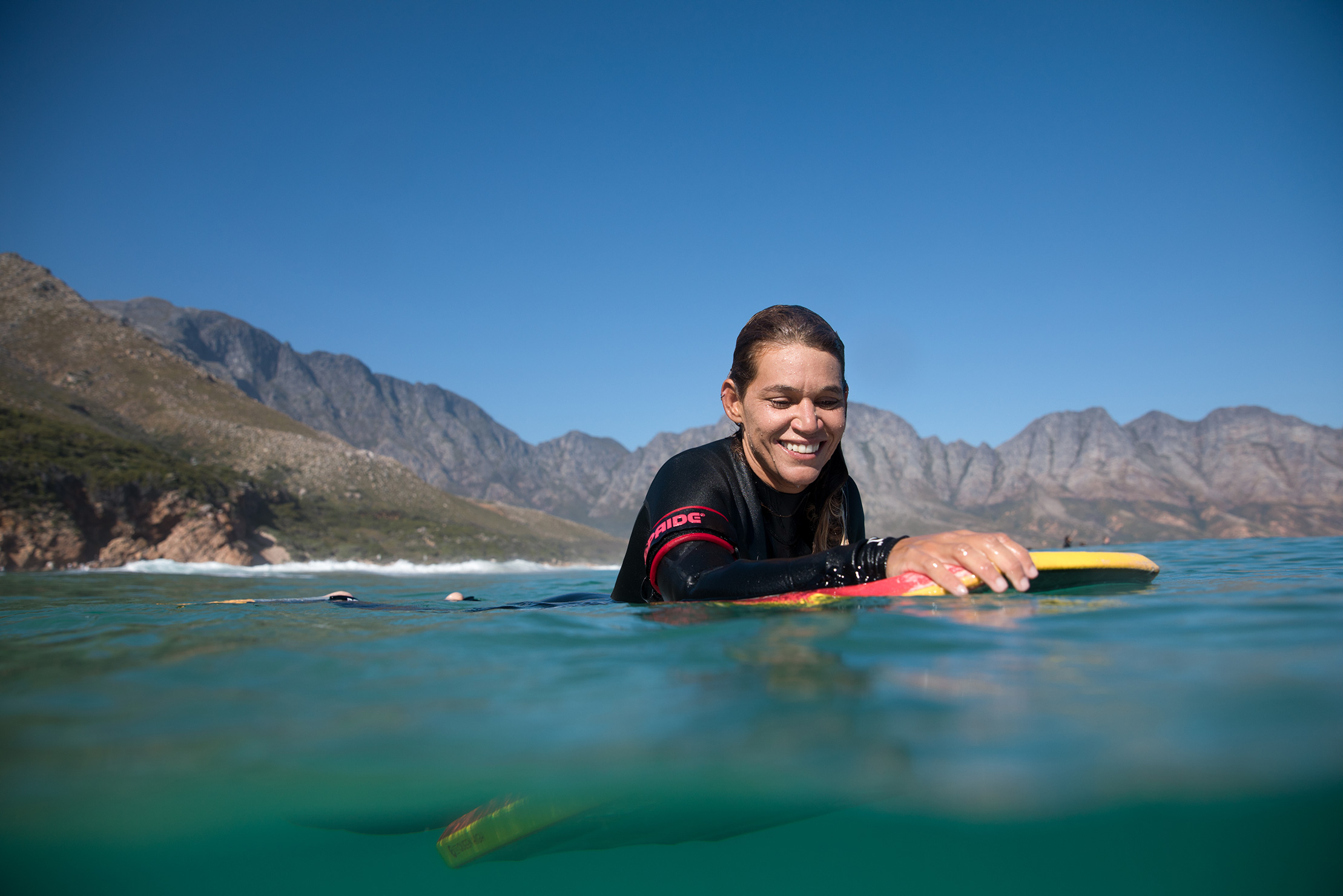 After 3 days of fun wedges and already a tons of A clip in the hard drive, we stock up our pockets on biltongs (Damn fine dried meat) and we head toward the West Coast to chase a 3 days swell at Tand, a very photogenic right-hand slab breaking in front of a tooth-shaped rock that you might have already seen previously in clips and magazine. The famous South African slab is also home of The Tand Invitational, a high-performance bodyboarding event happening every year and won by Tristan 3 times.
We arrived at night and decided to set camp in a quiet small fishing town near the slab. We dawned patrol the next morning and Tand was fully awake. 8ft slabs in freezing waters were waiting on us with not a soul in sight but a few seagulls.
As first timer at Tand, the place is indeed pretty intimidating. It feels like you're lost in the middle of nowhere with just you and this heavy slab.
One set wave was enough to get Tristan excited and jump in his Nymph wetsuit. Pierre and Isabela, as first timers, took a few more minutes to study the wave and by the time they were all suited up, Tristan had already thrown a gigantic flip into the channel on a bomb. The tone was set and the show went on.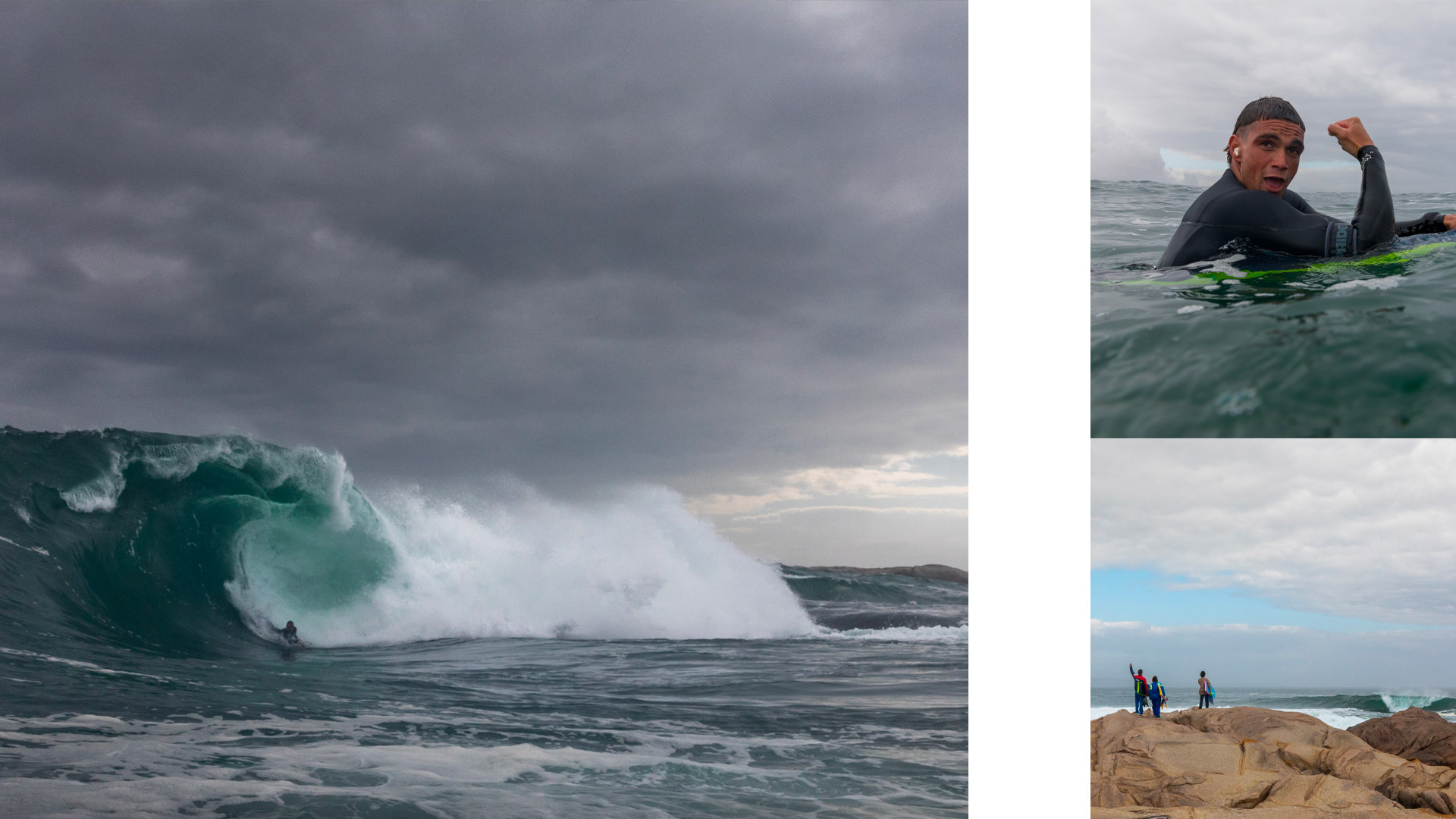 Throwing your body in big lumps of cold water is pretty tiring, after 3 days of Tand carnage, bodies were starting to feel sore, hard drives were filling up but we weren't done yet.
With the swell starting to drop we took the drive back to Cape Town the next day in order to rest a bit, enjoy the area and shoot all the lifestyle scenes of the movie that we can watch in the intro and interlude.
We all were blown out by the true beauty of the Western Cape. Any time we would hop in the car, we would have our eyes glued to the window and anyone who's ever drove through Clarence Drive can agree.
Filming the lifestyle scenes were quite funny and not that easy actually. Have you ever hiked a mountain with your boog & fins? I bet not. From Table Mountain to the sand dunes and Cape Town's iconic colorful Boo-Kaap neighborhood, people were all freaking out on seeing the team dressed like they are in the 80's and with their gears under their arms.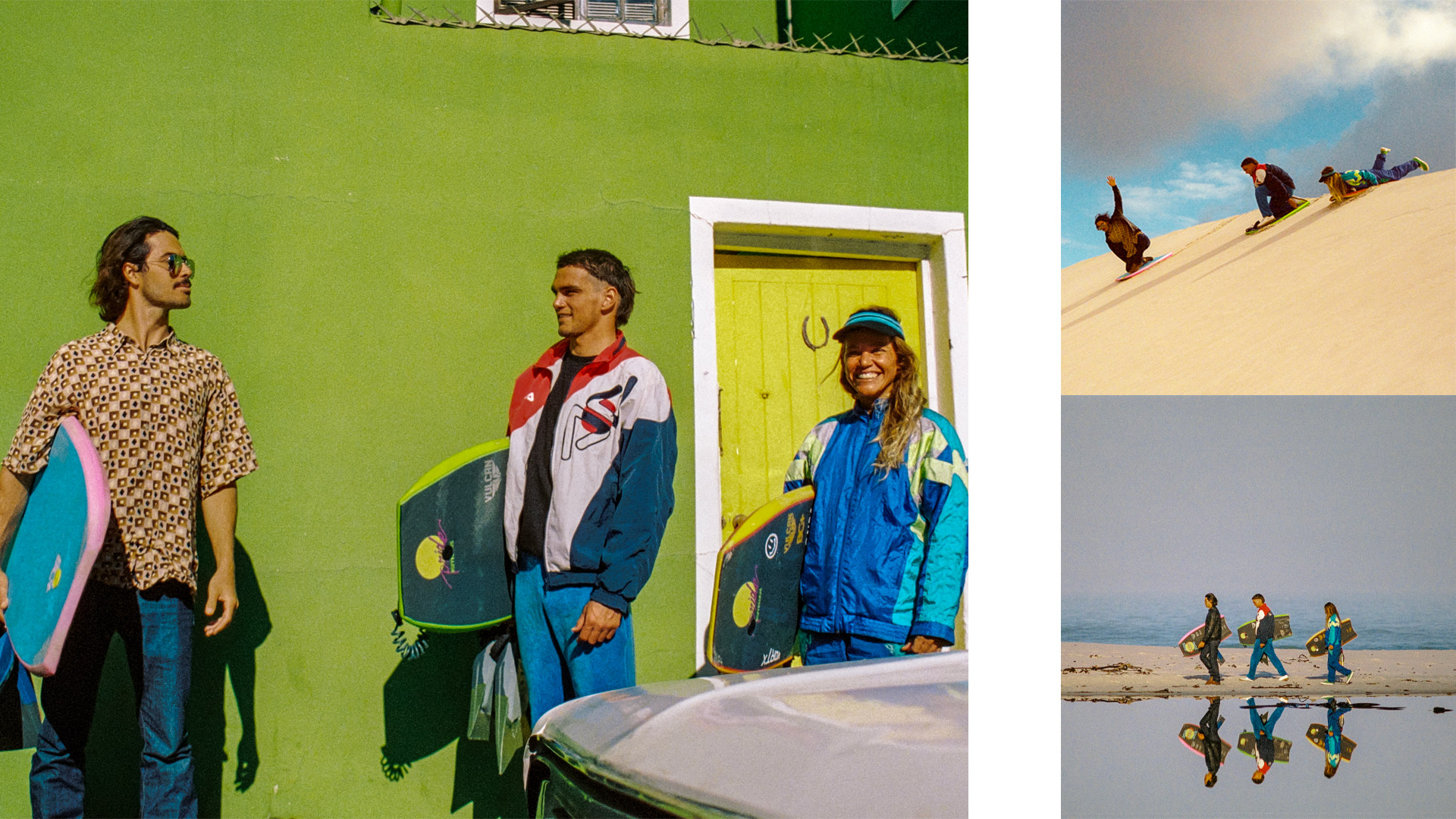 Two days of rest and we were back to business, a new pulse was about to light up one of the first wedge we scored at the beginning of the trip and none of us, filmers, would have imagined this would have been the most high-performance session we would have ever filmed. Honestly.
We woke up quite early that day because of the tide. It was cold, wind was strong offshore, wedge was pumping, no one was out and for a reason. It might look perfect & easy in the movie but it wasn't. Difficult paddle out, strong rip currents, freezing waters and the occasional 6-8ft wash through set that you have to be willing to cop on the head. But hey, these guys are world champions for a reason, right? First session in the morning went down and it was what we could only qualify as a very productive session. We rarely witnessed a make ratio that high but the best of the day was yet to come. Quick lunch break, a bit of stretching and we were back at it in the afternoon. The fest continues, make ratio remained high and the very productive session of the morning turned into an extremely productive day ending the best way with the most insane sunset we could have ever imagined. Sometimes the stars align and the luck is on your side. Can't complain.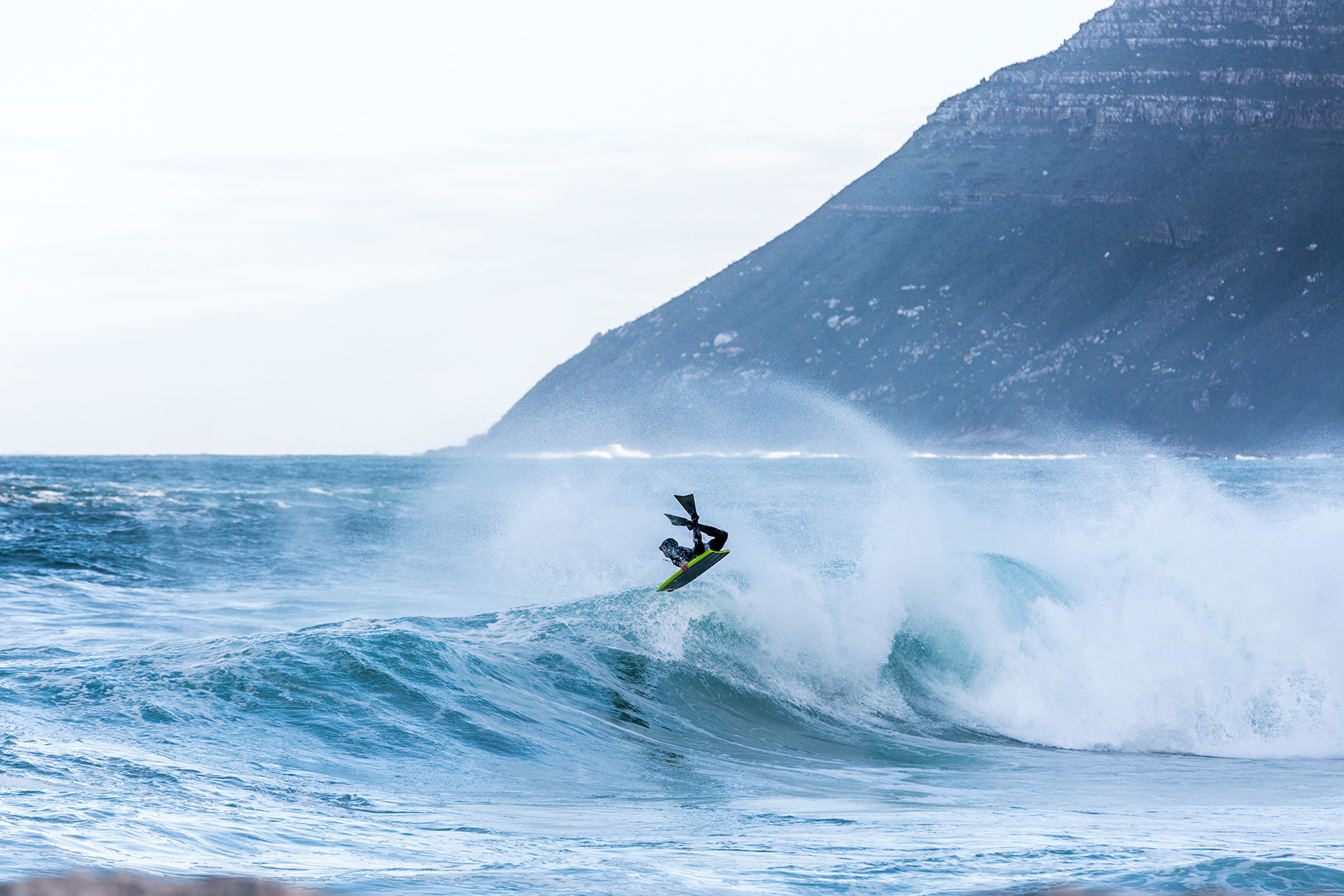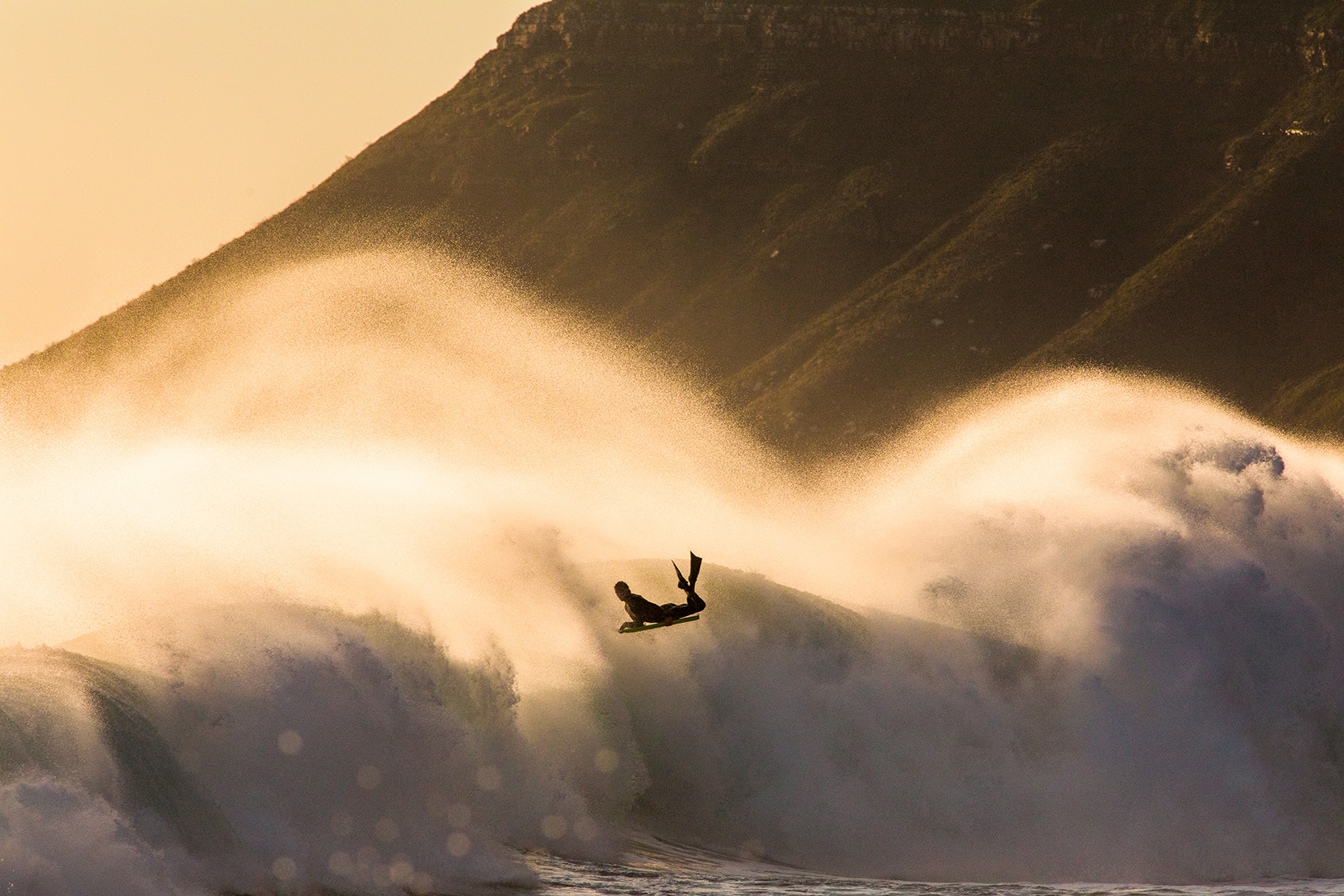 The sun went down, smiles were on each of our faces, the swell dropped, hard drives were full, minds were blown, we were done. We pack our bags, safely secure our hard drives and film rolls in between kilos of biltong and boarded our planes back to Europe with our heads filled with memories.
As the narrator concludes in the movie, only one question could possibly remain: Where to Next?